Biotec solution was developed
by leading German chemists
and physicists
100% Safety shield against fire, moisture & vermin Bio-organic, water-based non hazardous material
zero impact on the environment and nature and it's Odorless
Completely natural fiber protection product to protect
Wood interior and exterior areas:
Wood treated with our solution is protected with the fourfold effect. A wooden porch or outside timber can also be fitted with UV protection (option).
Fiber roofs:
This solution can be painted or sprayed on Straw or palm leaf covered roofs and is protected with fourfold effect.
(Worth mentioning here is the termite protection and the embanked fire risk)
Wooden veneers:
Wood veneer can easily be attached to wood panels with our solution and be protected with to fourfold effect.
Any natural Fiber Panels:
Since the solution is also suitable as a binder, any large panels of all possible natural fibers can be produced. For example, a panel made from wood, waste paper or other fibers can be made with our guidance and appropriate technology. The panels are then protected against the fourfold effect of environment.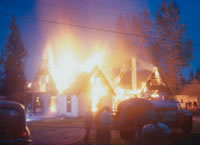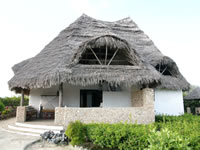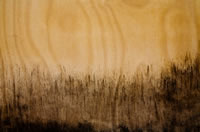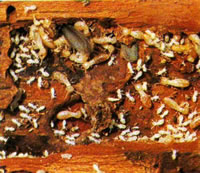 THE FOURFOLD PROTECTION
FIRE
MOISTURE
INSECTS
(termites, bugs, beetles)
CROP PESTS
(mushrooms, hydrogen cyanide, dry rot, mildew)
plus UV-ray resistant
We have set very high standards for protecting and conserving our environment for future generations. Through years of research and testing, Biotec found a way to protect wood and other materials from fire, water, insects and mold spores - in a very natural way, without danger to our fragile environment.
Our products are unique and very effective
Application
For indoor and outdoor use, using all standard equipment (wash dip, brush, spray, high pressure
Storage
Indefinitely
Composition
*consists of bio-organic water based components
*transparent
*available with different additives UV-ray protection or color pigments
*works immediately after application
*processed fiber remains still breathable
*100% water-based, non toxic with no impact on the environment
Untreated wood before termite test: Wood treated with Biotecta before termite test:

Untreated wood after termite test: Wood treated with Biotecta after termite test:
Result: wood partially eaten Result: wood not touched, termites starved to death