G House is a super insulated steel framed building system, which is energy efficient that can exceed even ICF construction in thermal qualities. A patented structural steel stud connection system, which is signed off by a local registered structural engineer (PE) and utilizes ICC approved steel studs and EPS foam. A "Steel framed" building system with "Rigid Insulation", isolating and encapsulating the structural steel studs and patented connectors.
We have eliminated measuring each stud typical to conventional framing practices. We build with the insulation panels first, which locate each structural stud component, making the installation very fast and right the first time.
Walls go up in minutes and a small house can be erected in one day using local labor and coated by plastering or stucco applicators ready for occupancy in about a week. Concrete pads or slab foundations are preferred for fastest installations. G-House comes with a handful of components making onsite installations simple and very fast. Training for installers is given at our factory or can be arranged on site.
Our system specifically targets projects where rapid speed of construction and ease of assembly is important. By significantly reducing labor costs and project cycle times. G - House building system allows a high performance sustainable structure to be constructed at or below wood framed prices!
This is a revolutionary step change in the way we build by reducing onsite labor costs. Walls are super insulated with higher R values starting at R-24 up to R-60. In addition, our panels are coated with special Plaster which is fire resistant interior coatings and waterproof weather resistant Stucco plus exterior coatings and can be painted in any color.
Building operating costs are reduced, HVAC systems can be sized down as much as 60%, and operating times to heat or cool the structure are shortened. No matter if you are building a home, school classrooms, commercial space, medical center, church or multi use building, G - House provides the thermal efficiency and speed to get your project completed and occupied quickly.
Highlights
Meets IBC steel-framed construction standards, utilizing ICC approved steel studs and EPS foam.
Engineered to withstand hurricane force winds and CA seismic zone 4.
Easily and rapidly assembled by unskilled labor almost like a LEGO SET.
Utilizes Plaster which is fire rated interior abuse resistant finish
Non-combustible waterproof exterior finishes
NO Portland cement = Low Carbon footprint
Unlimited design possibilities included curved walls
No wood, No rot, No mold or mildew, insect AND fire resistant
Unlimited design capabilities
Lightweight components are hand carried onsite, no need for cranes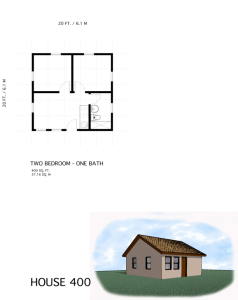 Environmental benefits of this unique building material:
No VOC Emissions: Our products exceed EPA in the State of California, and CHPS (Collaborative for High Performance Schools) standards for VOC emissions and indoor air quality.
Nontoxic: All our products are manufactured with nontoxic materials.
Aggregate: Plaster and Stucco products utilize no silica sand or any known carcinogen eliminating the potential risk of human exposure to silica dust.
Many ingredients used are even edible and used in consumer food products.
Different CO2 Profile: The mineral-based cement utilized in our products run at a lower temperature than kilns producing Ordinary Portland Cement (OPC). During the setting and hardening of the mineral cement, a process called carbonation reabsorbs some CO2 from the atmosphere. G - Conrete has a carbon footprint of 480 versus Ordinary Portland Cement (OPC) 930, a significant reduction.
Low Water Use: Our products require less water than most conventional OPC building materials. Less water means less shrinkage or cracking.
Nonflammable: These coatings will not support flame or fire, thereby reducing Nonflammable potential for harmful or toxic off-gases associated with structure fires.
CLICK TO SEE ONE UNDER CONSTRUCTION
PLASTER Abuse-Resistant Interior Veneer Plaster is an ultra-high-performance finish for architectural and industrial application which is extreme abrasion resistance.
This product is formulated for industrial strengths exceeding 8,500 psi and provides an attractive, smooth or textured finish over a variety of other substrates, such as gypsum board, cement board, CMU block, mag-board, fiber - board, monolithic concrete and unit masonry. Typical application thickness is 3/16″ depending on the need
Also ideal finish for walls in schools, universities, restaurants, medical facilities, hotels, commercial offices, government / military buildings, correctional facilities, multi-family housing, and other high-traffic, high-abuse applications.
Architects and designers can also take advantage of the wide range of decorative options of this product. Besides many types of smooth and textured finishes.
INTERIOR Veneer Plaster is formulated so it requires simple mixing techniques with plaster mixers. This product is manufactured to simplify application and introduce "green" manufacturing techniques. Because it is formulated to contain all needed ingredients, no sand is added at the jobsite, resulting is minimal risk of mixing errors.
It is easy to mix and apply using conventional plaster tools and techniques, and is applied in a scratch and double-back one-coat application along with a 4.5 oz or 11 ounce or heavier fiberglass mesh depending on the abuse resistance needed. For texture finishes, complete texturing after the plaster has firmed up and before the final set. Polyurethane roller texture finishes can also be used and rapidly finished.
Abuse-resistant features (resistant to cracking, indent and abrasion), ease of installation and economy, fire protection, design options, and resistance to mold and mildew offers unparalleled versatility
For level III (highest) abuse resistance we recommend 3/16″ thickness and it replaces fragile 1/2″ or 5/8″ gypsum board over ICF walls and ceilings. Tested and code approved for ICF's to ASTM E-136, ASTM E-84 and NFPA-286 code compliance by Intertek (largest materials testing agency) this is another World's first for the entire ICF-EPS-SIP's industries. One thin coat is applied directly over the EPS foam and fiberglass mesh is embedded and then covered over with the same material giving about 3/16″ finished thickness.
STUCCO a true one-coat waterproof stucco designed to adhere directly to any EPS foam, CMU block, Dens Glass, Securock, cement block, concrete, stucco and other building materials. OUR Stucco is used on ICF construction for its waterproof qualities, durability, strength, and ease of application. Allows contractors to "go green" without compromising performance, cost, or simplicity. Our exterior wall finish coating performs beyond any conventional exterior stucco in the market today, with excellent water resistance, permeability, impact and abrasion resistance as well as resistance to mold and mildew, it is the perfect choice for exterior applications, including as a bonding agent and mortar for manufactured (cultured) stone facings. The 3/16" one coat application has over 3,500 PSI compression strength. OUR Stucco is designed to be environmentally responsible, utilizing natural limestone sand and NO Portland type cements, it is sustainable and emits no pollutants.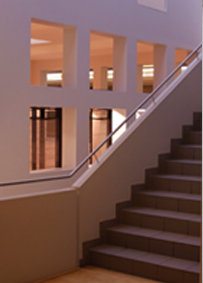 Performance Highlights:
Provides a hard, durable single coat over EPS and other exterior walls sheathings, over 3500 PSI compressive strength
Applies directly over EPS, stucco or (CMU) cement block etc.
Single day application
Impact and abrasion resistant
High early strengths
Low shrinkage minimizing cracking
Highly water resistant
Resistant to freeze thaw damage
Highly resistant to sulphate attack
Low permeability, considered a vapor barrier
Hand or machine applied
Silica free
Installation Highlights:
Arrives in bags that are mixed with water at the job site.
Applied at 3/16″ thick.
Tolerant of misting and trowelling.
Can be primed and painted once cured.
Can be subjected to freezing temperatures on the day of installation, provided that at least seven hours have been spent curing in temperatures over 55 degrees Fahrenheit.
For International clients
Ideally suited for Low cost and affordable housing
Containerized and shipped globally to remote locations as a complete kit
Emergency and Disaster relief permanent housing and shelters
International joint venture factory opportunities are available
Supplier of remote location housing for Oil and Gas and Mining industries.
Ideal for Government suppliers of mass affordable housing