The Energy Storage System
TESS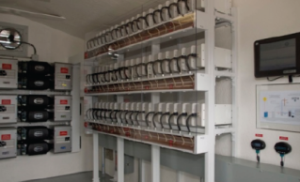 THE ENERGY STORAGE SYSTEM will provide a "SMART INTEGRATED" solution that is "Green, Affordable, Efficient, and Sustainable!"
Affordable alternative energy generation, response management technology, andefficient integrated power. Distribution and storage solutions for all industry needsworldwide
Whether you are "hooked up" to the grid and seeking an efficient energy storage solution
Producing alternative energy and looking for the most intelligent energy management system
Or need to find the most affordable backup power supply on the market todayIntegrated Cell – The Energy Storage Systems (TESS) has solved many of today's greatest battery dilemmas by developing the most cutting edge energy storage the world has ever seen.
TESS is an intelligent and interactive energy storage device using an integrated "chip set" that is able to store, manage, and distribute energy according to the individual needs of the user. Unlike an acid lead battery, TESS System can simultaneously charge and discharge, handling multiple loads and sources in the most safe and efficient way possible. TESS offers the most compact and versatile energy storage systems on the market.
Though there are many lithium ion battery technologies throughout the world andcompetition with regards to companies that provide battery technology. But there are less than a handful of companies in the world today that have developed integrated energy storage, innovative circuitry, distribution, and efficient power management.
Our battery is an intelligent energy storage device that is able to simultaneously charge, discharge, store, and manage energy from multiple sources and loads. A single cell is interactive, with the ability to communicate with other cells, as well as energy system hardware and monitoring software. The energy laboratory pairs Tier 1 Lithium-ion cells with our technology to create an "integrated cell." The integrated cell is then combined with an integrated circuit to form the battery pack.
The compact, modular energy storage device is a building block for our System, which connects the pack to renewable energy infrastructure, monitoring software,applications, and the grid.
ALL-IN-ONE CUSTOMIZED SOLUTION - TESS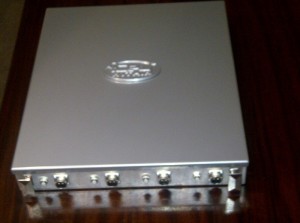 For residential & commercial buildings, military, municipalities, industry, renewable energy generation, utility (peak demand, grid reliability, etc.) companies, communications, portable logistics, automobile, transportation, intelligent technology, and literally, anywhere electricity is present.
A battery box (pack) can be designed for integration into electronics and equipment, as well as energy systems for homes, offices, factories, farms, schools, hospitals and
VEHICALS.
RESIDENTIAL
Reliable emergency backup power
Guaranteed renewable energy on demand
Compact energy systems for mobile homes, guesthouses and ateliers
FUTURE PORTABLE pocket size power packs
Lightweight and compact
Charge and discharge at the same time
Handhelds never have to run out of juice again
Compatible with mobile phones, GPS, MP3 players, digital cameras, games, and most other USB-friendly handheld devices
FUTURE PORTABLE pocket size power packs
Outstanding surge protection
Auxiliary power runs for hours instead of minutes
Allows business to buy energy low and sell it back high
TRANSPORTATION
Attach solar panels or a wind turbine to your integrated cell System and turn any vehicle into a green machine.
Scalable and modular
Multiple layers of redundant safety features
Exponentially reduce greenhouse gas emissions
Same ESS model can be used for vehicle, industrial, and home systems
FOR 12 YEARS WE HAVE BEEN SUPPLYING OUR CELL TECHNOLOGY TO CORPORATIONS (US MILITARY AND DEPT. OF WATER & POWER) TO NAMEA FEW
TRANSPORTATION

Current limiting
Thermal monitoring and switches
Thermally and electrically aligned cell integration
Natural and digital cell balancing
Controllable window of voltage operation
Physical safety circuits within each cell
Multiple levels of short circuit protection
Patented cell integration technology provides maximum connections between all cells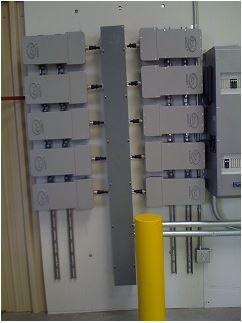 TRANSPORTATION
High energy density
Zero "memory effect
"15,000+ cycles proven
Negligible self-discharge
Compact, lightweight, modular
Proven utility grid integration
Environmentally-benign chemistry
Up to 99% efficiency (DC roundtrip)
ETL Certification (UL and CSA compliant)
High Mean Time Between Failure (MTBF)
Compatible with all renewable energy systems
Enables multi-directional and multi-channel energy flow
Longest life cycle available resulting in lowest cost over time
Fully scalable from 1 kilowatt hour to multiple megawatt hours
Can be designed to operate safely from -10°/14° to 70°/158°F